Comet Connect
Comet Connect
In essence Comet Connect is a mobile learning space. After identifying a gap in service provision for young people who are unable to attend school due to social, emotional or mental health challenges we thought, why not take the classroom to them?
Our mobile classroom is a custom fit mini bus with a dedicated trainer and is decked out with everything a student needs to access education. The service is able to meet young people at their preferred location, whether that's at home or at a safe public space like the local library; with the session taking place inside or outside the mini bus. As per Youth Futures Community School static campuses, students are able to study Certificate's in General Education for Adults (22472VIC, 22473VIC and 22474VIC) at a pace which suits them. In addition to accessing education, students will be able to obtain support through our Clinical Psychologists, Literacy Officer and other support services delivered by Youth Futures.
In our first term we're already operating at capacity, with students and family members alike commending the service for its innovation and flexibility. If you would like more information on the service including referrals please contact us.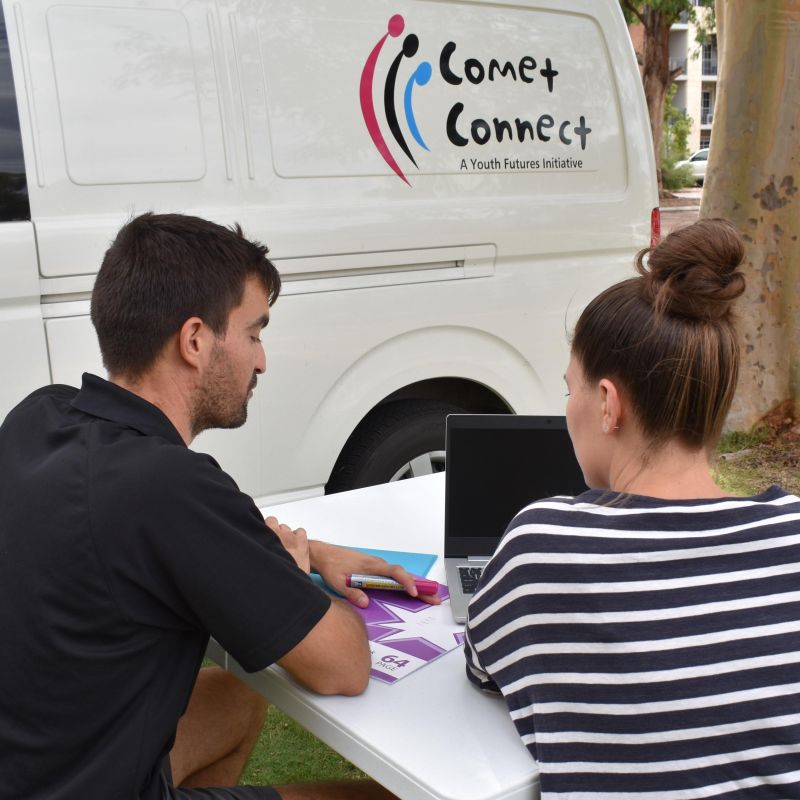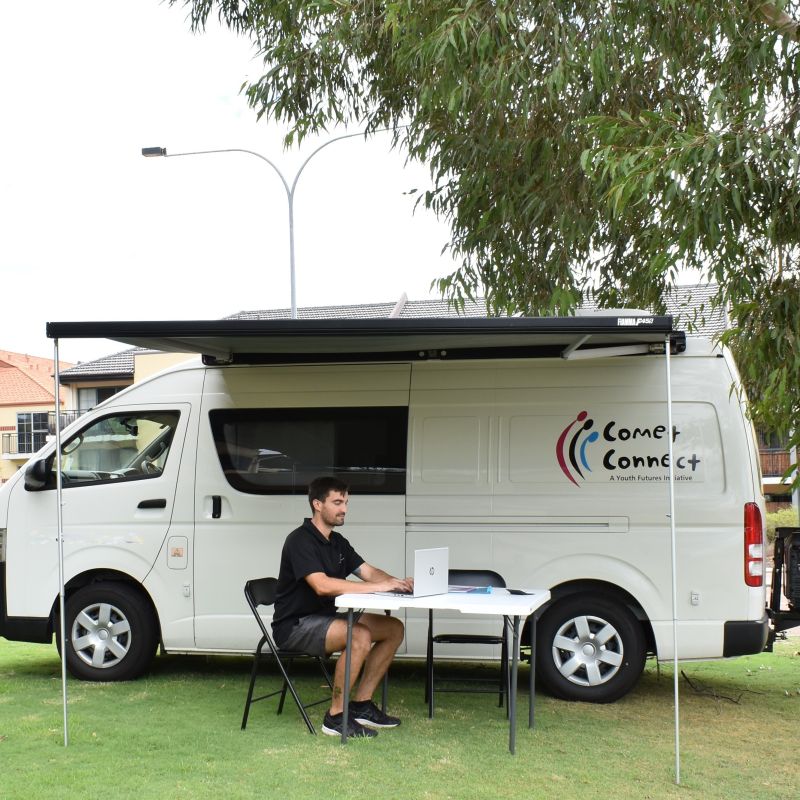 "
"Tony is thriving with the Comet Connect program, he has never wanted to learn this much. It's changed our family."
Father of Comet Connect participant. His son had not attended any education for a number of years.