Life at Youth Futures Community School
Life at Youth Futures Community School
We understand that life can be complex and that each person's path to success is unique. That's why YFCS operates differently from a traditional school.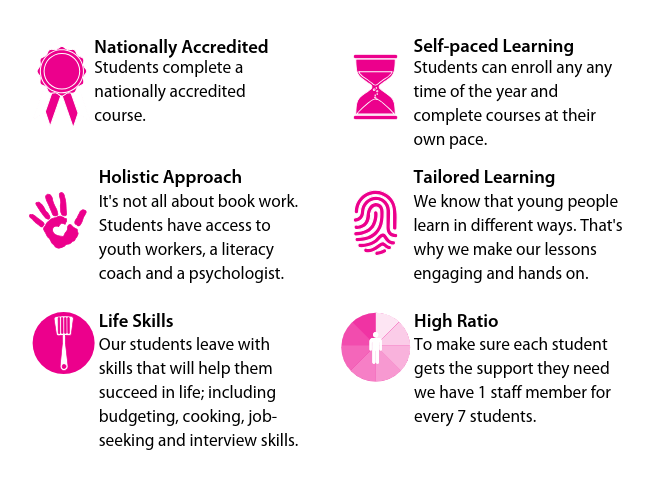 High staff to student ratio
To make sure each student gets the support they need , we have small classes with 1 staff member for every 7 students.
Not just teachers
Our school provides students with access to passionate teachers, youth workers, social workers, a psychologist and numeracy and literacy coaches.
A tailored approach
We know that young people learn in different ways. That's why we make our lessons engaging and hands on. We also take students on regular excursions to enhance their learning and increase their knowledge of potential career pathways.
Life skills
Our students leave YFCS with skills that will help them succeed in life. These include cooking, budgeting, social skills, conflict resolution, job-seeking, and interview skills.
Individualised support
We help students overcome their personal barriers and assist them to create an education plan that is meaningful to them.